RAKITHA RUWAN
WICKRAMARATNE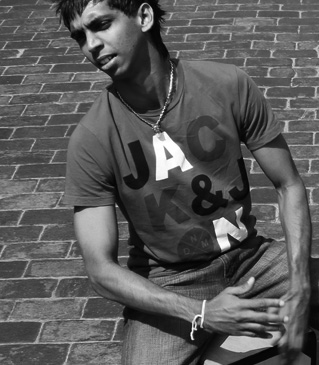 RAKITHA RUWAN WICKRAMARATNE WHO IS THE FOUNDER OF NAADRO AND PERFORMING WITH FIVE OTHER MEMBERS.RAKITHA STARTED PLAYING LOCAL DRUMS AT THE AGE OF SIX YEARS.HE STUDIED AT PRINCE OF WALES COLLEGE MORATUWA AND ROYAL COLLEGE COLOMBO.DURING HIS COLLEGE TIME HE JOINED MR.PIYASARA SHILPADHIPATHI WHO TAUGHT HIM PLAYING ALL TYPES OF LOCAL DRUMS.AS A STUDENT OF ROYAL COLLEGE HE WON THE ALL ISLAND SCHOOLS CHAMPIONSHIP FOR DRUMMING SEVERAL TIMES.LATER RAKITHA STARTED PLAYING LATIN PERCUSSION AND NOW HE IS ONE OF THE BEST PERCUSSIONISTS IN SRI LANKA AND ENDORSER FOR LP AND GIBRALTAR.
GAYAN MANOKUMARA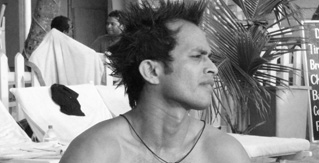 GAYAN MANOKUMARA WHO IS ATTACHED TO NAADRO FROM THE START.HE IS A TRADITIONAL DRUMMER AND DANCER.HE WAS ALSO ONE OF THE BEST STUDENTS OF MR.PIYASARA SHILPADHIPATHI.PRESENTLY HE IS STUDYING FOR HIS DEGREE AT THE UNIVERSITY OF PERFORMING ARTS COLOMBO.
UTHPALA IROSHAN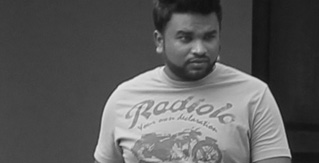 UTHPALA IROSHAN PERFORMING IN NAADRO SINCE YEAR 2007 PLAYING SRILANKAN,INDIAN DRUMS AND OTHER HAND PERCUSSIONS.HE WAS A STUDENT OF MR.RAVI BANDU VIDYAPATHI AND STUDIED AT NALANDA COLLEGE COLOMBO.
NUPATHI NILAMBARA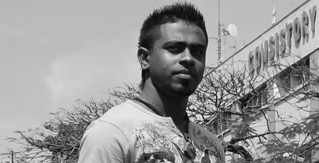 NUPATHI NILAMBARA IS A STUDENT OF ANANDA COLLEGE COLOMBO AND HE LEARNT SRILANKAN DRUMMING AND DANCING FROM MR.RAVIBANDU VIDYAPATHI.HE PLAYS SRI LANKAN DRUMS,AFRICAN DRUMS AND OTHER PERCUSSIONS IN NAADRO.
RANGA NUWANTHA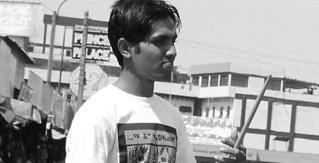 RANGA NUWANTHA IS A STUDENT OF COLOMBO UNIVERSITY.PRESENTLY HE IS ATTACHED TO NAADRO AND PLAYING DJEMBE, DHOL AND SRILANKAN DRUMS.HE LEARNT DRUMMING FROM MR.PIYASARA SHILPADHIPATHI. HE REPRESENTED NAADRO IN SO MANY EVENTS.
CHATHURANAGA CHITHRAJITH
CHATHURANAGA CHITHRAJITH WAS A STUDENT OF MR.PIYASARA SHILPADHIPATHI. PERFORMING IN NAADRO SINCE YEAR 2008 AND PLAYING DJEMBE ,DHOL,SRILANKAN DRUMS AND OTHER HAND PERCUSSIONS.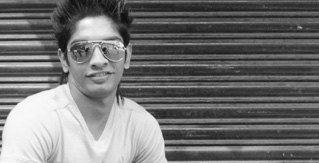 GUYRIKA WEERASINGHA
GUYRIKA WEERASINGHA A STUDENT OF ROYAL COLLEGE,HE EXPOSED HIMSELF TO THE ART OF LEARNING SRILANKAN DANCING AND TRADITIONAL DRUMS UNDER THE GUIDANCE OF MR.RAVI BNDU VIDYAPATHI AND PLAYING AFRICAN, SRILANKAN AND OTHER HAND PERCUSSIONS IN NAADRO.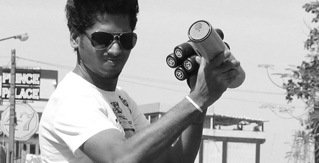 NUWAN DARSHANA
NUWAN DARSHANA A STUDENT OF ROYAL COLLEGE AND PERFORMING IN NAADRO SINCE YEAR 2008.HE PLAYS DJEMBE,DHOL,SRILANKAN DRUMS AND OTHER HAND PERCUSSIONS . HE REPRESENTED NAADRO IN SO MANY EVENTS IN SRILANKA.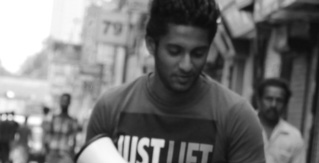 Lahiru sasanka fernando
LAHIRU SASANKA FERNANDO, A STUDENT OF SRI SUMANGALA COLLEGE. HE LEARNT THABLA AND MUSIC WITH WIJERATHNA RANATHUNGA AND SANATH NANDASIRI. PLAYS WITH NAADRO DJEMBE, CONGA AND OTHER HAND-PERCUSSION.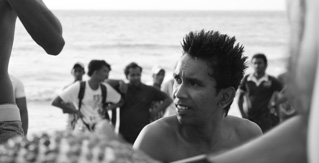 Tharindu dhananjaya
THARINDU DHANANJAYA, A STUDENT OF MAHANAMA COLLEGE. LEARNT DANCING AND DRUMMING WITH SHIROMI KUMARASINGHE AND RAVIBANDU VIDYAPATHI. PLAYS WITH NAADRO, SRILANKAN DRUMS AFRICAN DRUMS AND OTHER HAND PERCUSSION.

WHY NAADRO?
Naadro and the Art of Percussion
Percussion is all around us, only we don't call it by that name. It refers to the sounds produced by drums or by the intersection of things by way of caressing, tapping, rocking etc. When such sound is produced in a creative manner, we call it Percussion. Its fundamental element is beat and as such is not only common to all societies across time and space but also something that anyone can and does enjoy. Indeed percussion can be called the most ancient form of music. Humankind has come a long way from the hand-clap and whistle of the most ancient of its ancestors and progressed to sophisticated electronic devices with multiple applications for the complex configurations of sounds. These developments have been accompanied by a similar progress in popularity for this genre. Perhaps this is because Percussion is a form that can stimulate both mind and body at the same time. All of us, after all, find it impossible not to keep time with foot or fingertips when we hear a beat that captures our attention.
Naadro and Percussion Styles
Naadro began its long and yet unfinished and necessarily unending journey across the global musical firmament as a percussion band. We began with some rudimentary percussion instruments, some of which were popular across the world. Within a short period of time we not only obtained instruments from a wide range of cultures but through sheer dedication, practice and love for music became proficient at using them to expand the horizons of our percussionist passions. In this way we made a mark among the few globally recognized percussion bands. We are constantly exploring the potential of employing the traditional percussion instruments from India, Japan, Latin America and Africa along with our traditional Sri Lanka drums to create new percussion music and for this reason have attracted a large and growing following across the world.
One of the key and unique features of Naadro is the deliberate effort to go beyond percussion instruments and to incorporate anything and everything that can produce sound as appropriate for the particular creative exercise in order to mould a signature style of percussion. This includes at times a kitchen utensil, at times vehicle spare parts or even the implements used by a mason. It is perhaps indicative of the freshness and creative uniqueness of Naadro that many advertisers have recognized in them an immense communicative potential in introducing products and services. Naadro quickly emerged as a 'must have' element in corporate events. Naadro is proud to have been selected as the brand ambassador of KIK COLA a product of the 100% Sri Lankan owned Ceylon Cold Stores (Elephant House).
Experimentation has no limits for those who are unbounded in their creativity and Naadro has introduced many new creations to the world of music. We have provided background music for movies and songs and stamped our presence in the vast and varied field that is called Sri Lankan Music.
Naadro is committed to popularizing percussion among the younger generation and has devoted the entire first quarter of the year 2012 to conduct various programmes for school children.
Brand endorsements and international performances
Ever ready to learn and explore the limitless universe of their chosen art, Naadro has sought, shared with and learned from the most accomplished exponents from all parts of the world.
Naadro, already the proud owners of a thick portfolio of international tours and concerts, is planning to sign a number of agreements, being particularly sought after for the unique ability to bring together a considerably wide range of percussion instruments onto a single stage.
Perhaps the 'coming of age' of the group is best indicated by the fact that Gibraltar, one of the biggest drum hardware manufacturers have offered Naadro an endorsement option for their product range in recognition of talent and faith in potential. Similar endorsements have been offered by other such manufacturers of percussion instruments such as…………….
Naadro plans to put together a concert along with several internationally renowned percussionists in the year 2013 and launch a world tour of this unique ensemble of artists.

Twitter seems to be unavailable at the moment

106, Dewala Road, Katubedda,
Moratuwa, Sri Lanka.
00 94 7146 1175 4
00 94 1126 1175 4
00 94 7101 0510 5
info@naadro.com